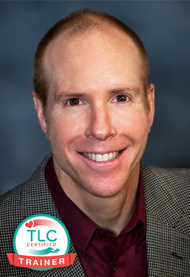 TLC Certified - Trainer
For Dr. Jeff, Chiropractic is not just what he does, Chiropractic is the foundation for the way he lives out his life. For Dr. Jeff, Chiropractic is God given and its simplistic principles can be implemented in almost every situation . "Address the cause and all else follows". At the age of 17, after many injuries from football, wrestling and lacrosse, Dr. Jeff's mom took him to a chiropractor for the first time. His life would never be the same.
Dr. Jeff has been proudly practicing in West Chester, PA since 1992 and has dedicated his life to helping others through the chiropractic adjustment and through bringing awareness to these simplistic principles of healing and living. Dr. Jeff continues to push for a world where everyone is less subluxated both above and below atlas.
Dr. Jeff's Why