Actions make the difference: Our coaches put the science & philosophy into practice.
TLC coaches are: Responsive, Accountable, Focused, Experienced.
Each of these seasoned coaches are uniquely balanced in their abilities to facilitate your need for procedures and systems as well as development of self. Each of us has "chinks" in our armor that holds us back regardless of procedural know how. Discover the miracle within TLC discovery coaching through any and all of our TLC coaches.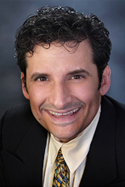 Dr. Dean DePice -

Co-Founder-Advisor



Dr. DePice a practicing chiropractor since 1987. His educational background of having majored in chemistry and biology combined with his lifelong experience and knowledge of chiropractic, positions him to be a doctor who pursues knowledge with a balanced focus on the practical application of science and philosophy upon patient outcomes.

His track record of unparalleled results lies in his consistent execution of delivering an ideal balance in personal and procedural development, and integration of science and philosophy into practical patient experiences. Building team driven practices, cash practices and lifetime care are all cornerstones of TLC coaching.

Dr. DePice excels at understanding and inspiring patients and doctors alike with a clear approach to combining science and philosophy in practice to optimize both the patients and doctors outcomes. He is able to accomplish this with the support from his wife, Dr. Jen DePice and his three children.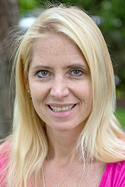 Dr. Jen DePice -

Co-Founder-Advisor



Chiropractic is in her heart. Trained as an exercise physiologist from Wake Forest University, she was led to chiropractic by her mom just as she was to start a masters in physical therapy. Chiropractic for her is all about the principles of above down inside out. She has loved everything about spending the past 20 years adjusting in practice with Dr Dean. She even adjusted up until the delivery dates of their three children with all the births at home and the last underwater.

Having joined TLC in 2007, it has given her the opportunity to reach so many others' lives through the writing of classes like Speak OUT and her favorite, engaging with our TLC team and members. She loves bringing chiropractic to life in your lives and practices.

Dr. Jen's Statement of Desire: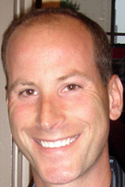 Dr. Joe Baker -

Advisor



Dr. Baker lives the chiropractic message. He was privileged to grow up with the chiropractic message from birth as a second generation chiropractor. His dad was the stimulus for where he is now. Along with his dad and uncle, he is one of 7 other chiropractors in his family.

He is happily married to Michelle who is the mother of their two children both 4 ½ years old: Gabrielle and Ava. Dr. Baker says that the bright spot of his day is coming home to his wife and children.

Dr. Baker earned his undergraduate degree from Montgomery Community College and then graduated from Life College in 1991. He then moved back to PA and worked opposite his dad. His dad retired 10 years ago and Dr. Joe Baker has continued building this practice for the past 10 years. Dr. Baker has a team that has been together for over 14 years.

Dr. Joe's Statement of Desire: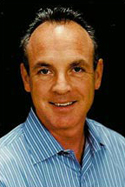 Dr. Mike Martin -

Advisor



Graduating from Chiropractic College in 1986 was far from Dr. Mike's start with chiropractic. Growing up in chiropractic, Dr. Mike had the privilege of living the philosophy throughout his life. Discipline and persistent willingness to act are qualities that have driven this master to greatness.

As a father of 2, Dr. Mike finds no time, but weekly makes time albeit, 20 hours per week for his own exercise training as a major competitor in endurance races. Applying his philosophy in practice in his physical training, Dr. Mike is continually living his dream. Surrounding himself with family and friends that continually support and uplift him has always been a secret to adding to his joy and success.

A true master of philosophy in practice, Dr. Mike runs an awesome practice in his hometown of Baltimore. Marrying Lisa intensified his passion and enthusiasm and together they are an unstoppable team. Lisa is excited about contributing to TLC through our intensive retreats and facilitating breakthroughs in all of our personal and practice lives. We are all looking forward to many experiences with both Dr. Mike and Lisa and the results we will be achieving through these breakthroughs.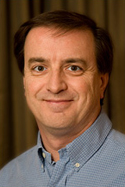 Dr. Scott Martin -

Advisor



After completing a degree in Zoology from The University of Toronto in 1981, Scott enrolled at the Canadian Memorial Chiropractic College (CMCC) graduating in 1985. His wife Deb graduated from the Chiropractic Assistant program at CMCC that same year and they had the wonderful privilege of working together until their first child was born.

Anxious to start practice, Scott signed a ten year lease before writing board exams and in June of 1985 opened Martin Chiropractic in Oshawa, Ontario, where the first patient knocked on the door while the paint was still wet! In 1989 Dr. Greg Martin (Scott's brother) joined the office and together they have grown a large and vibrant family based practice, providing principled Chiropractic care to their community.

There are many facets required to be successful in life and practice and Scott's expertise is teaching. Striving to communicate effectively in a way that is not only educational but transformational is a constant pursuit, whether speaking with friends, family, patients or colleagues, motivating them to be leaders in their circles of influence.

Scott & Deb were married in 1982 and have three children. They are very active in teaching and leadership roles in their local church as well as para-church ministries.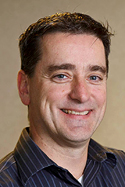 Dr. Greg Martin -

Advisor



Dr. Greg Martin joined his brother Scott in 1989, and enjoys adjusting patients of all ages. Greg has a passion to help people better understand why we make the decisions we do when it comes to health care. In his spare time, Greg and his wife Jenn are kept busy with three kids still at home, and spends a lot of time doing church ministry work. Greg is an avid long-distance runner, and completed his first marathon in 2017.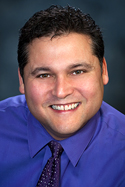 Dr. Sam Ayan

Dr. Serdar (Sam) Ayan is a native New Yorker with a zest for life. He graduated Summa Cum Laude from Life University with his Doctor of Chiropractic degree in 1998 and Cum Laude with his Bachelors in Science and Dietetics. Upon graduating, he and his beautiful wife Hulya(Julie) lived in the New York City area for three years and Dr. Sam was involved with the New York Chiropractic Council.

With the birth of their older daughter Ceylan they decided to move to New Hampshire in 2001 and in 2002 their lovely daughter Peri was born. Upon opening his practice in the greater Concord are of New Hampshire in 2003 he has become an active member in his community and continues to be recognized for his dedication.

He was acknowledged as the New Hampshire State Chiropractic Society Chiropractor of the Year in 2007 and served as president for 4 years of the same organization. He was rewarded with a Patriot award from the Local NH Army National Guard for service to returning veterans and more recently he has been recognized as a Philosopher of Chiropractic by New Beginnings and TLC certified as a trainer. Ultimately his goal is to establish a School of chiropractic in New Hampshire and to help continue educating future doctors and those patients about the benefits and necessity for chiropractic care for a healthier, more vibrant life.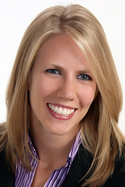 Dr. Sarah Cain

Dr. Sarah Cain is a 2011 graduate of Life University, Marietta, GA. As she is a native of Ohio she attended The Ohio State University and earned her B.S. in Nutrition. Dr. Sarah is married to her husband Matt and has two beautiful daughters Alexa and Abilee. Dr. Sarah joined TLC as a start-up doctor and opened her office shortly after graduation in the small, rural town of Versailles, Ohio (which she adores and feels very blessed to serve).

Dr. Sarah adores her family (god-given and practice). She loves reading, teaching, campfires, running for leisure and spending time with those who matter most. She lives a "chiropractic lifestyle" and has overcome a variety of health issues herself through chiropractic care. Dr. Sarah looks forward to the continued growth of our profession and the paradigm shift of our world's view of healthcare from sickness to optimal health.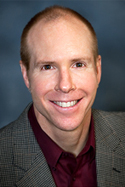 Dr. Jeff Chamberlain

For Dr. Jeff, Chiropractic is not just what he does, Chiropractic is the foundation for the way he lives out his life. For Dr. Jeff, Chiropractic is God given and its simplistic principles can be implemented in almost every situation . "Address the cause and all else follows". At the age of 17, after many injuries from football, wrestling and lacrosse, Dr. Jeff's mom took him to a chiropractor for the first time. His life would never be the same.

Dr. Jeff has been proudly practicing in West Chester, PA since 1992 and has dedicated his life to helping others through the chiropractic adjustment and through bringing awareness to these simplistic principles of healing and living. Dr. Jeff continues to push for a world where everyone is less subluxated both above and below atlas.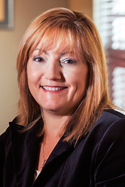 Dr. Rosemary DePasque

Dr. Rosemary's greatest passion is helping people to transform the way they approach healthcare. She enjoys educating people about chiropractic equally, if not more than, adjusting spines! After receiving her bachelor of science degree from Rutgers University, she attended Sherman College, where she met her husband, Dr. Scot McCormick. The pair graduated magna cum laude in 1990, and are both regents and career advisors for the college. They enjoy traveling with their two children, an aspiring actor and nurse.

Dr. Rosemary became an author in 2010, publishing her first book, Planet Peace. She feels both blessed and privileged to coach for TLC, and hopes to touch many lives as her legacy.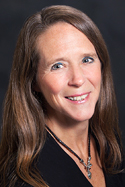 Dr. Ann Forte

Dr Ann Forte completed her degree in Zoology at the University of New Hampshire, following graduation she enrolled in New York Chiropractic College (NYCC) in September of 1984 and graduated in December of 1987. Having a deep passion and desire to run her own practice she opened the doors of Total Health Chiropractic in July of 1989 and never looked back. Her son (Richie) is presently attending Life University in the Chiropractic Program and her daughter (Nicole) is on the path to attend Sherman Chiropractic College in 2 years.

Living the Chiropractic lifestyle in all aspects of her life has inspired her children to also become Chiropractors. Dr Ann's ability to walk the walk and talk the talk has lead to her success at raising up a Chiropractic office where education is the primary component.

Dr Ann's greatest passion is teaching people to live a healthy lifestyle with her ultimate goal of transforming Health Care from sickness and disease care to True Health Care in which the world heals from the inside out through adapting the Chiropractic lifestyle.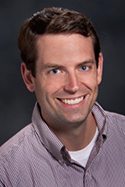 Dr. Stephen Genthner

Dr. Stephen Genthner's mission is to inspire greater abundance in all areas of life. He credits his grandfather with introducing his family to Chiropractic and encouraging him to receive his first adjustment when he was 11 years old. He believes that everyone has the right to live a more vibrant and abundant life than they can imagine or wish for themselves, and knows that Chiropractic is one of the most vital keys to living fully alive!

Dr. Steve graduated with a BS in Clinical Sciences from Keuka College in 2005 and received his doctorate from New York Chiropractic College with recognition from the Phi Chi Omega Honors Society in 2007. He started his Chiropractic career as an associate doctor in New York. He moved to Virginia in 2008, opened his practice and started an associateship with Dr. Leib. He was joined by his amazing wife Dr. Ashley Genthner in 2009. In 2013 they purchased Olde Towne Family Chiropractic and have been loving every moment since. He is an active member in the Virginia Chiropractic Association, local business associations, relationship marketing groups, is TLC certified as a leader and is thrilled to be an accountability coach for our TLC family.

Dr. Steve loves spending time and experiencing life's adventures with his beautiful wife Dr. Ashley. They credit much of their success in practice and balance in marriage to the guidance and coaching of TLC4Superteams.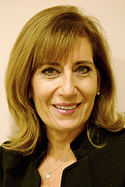 Dr. Cathy Gurman

After graduating with a degree in Biology from Bucknell University, Dr. Cathy's life was turned around when she was led to a career in chiropractic by a close family friend. She attended Life Chiropractic College where she met her future husband and partner in chiropractic, Dr. Jett Gurman. They opened their own family practice immediately after graduating. Totally immersed and in love with chiropractic principles and philosophy, they have been practicing together for the past 31 years. Together they have raised three children – Skylar, Geena, and Max in the chiropractic lifestyle.

Dr. Cathy was one of the founding board members of the Council of New Jersey Chiropractors. She is an avid lecturer in the community about health care. She is committed to telling her patients the truth about healing coming from within, while loving them totally. Dr. Cathy is passionate about caring for her family, her patients, and her chiropractic community. She is also an avid yoga practitioner and has been teaching yoga since 2000.

Dr. Cathy's Statement of Desire: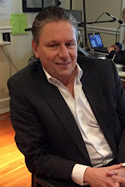 Dr. Jett Gurman

I'm Dr. Jett Gurman, licensed Doctor of Chiropractic (DC) in the state of New Jersey since 1984. I was born near an Air Force base in Mt. Clemens Michigan and grew up outside of Detroit in the city of Oak Park. I graduated Oak Park High School and attend Ferris State College. I stayed in the Detroit area working as an Optician and managed several Vision Centers until 1979 when I choose to visit and then attend Life University (formerly Life Chiropractic College) in Marietta, Georgia. I received my DC degree in 1983. While attending Life I met and shortly thereafter married my then classmate and now partner, Dr. Cathy Gurman. We moved to New Jersey (her family all live here) and we proceeded to open our practice, Westwood Family Chiropractic in Westwood New Jersey. We have maintained our family, subluxation, wellness based chiropractic practice since 1984 to present in the same town.

My professional affiliations include: Team speaker at TLC seminars, Coach and mentor for TLC doctors. Founding member of the Council of New Jersey Chiropractors (CNJC). Past Board of directors member and past Chairman of the CNJC Insurance Committee. Past member of the International Chiropractors Association (ICA), and founding member of the International Chiropractic Pediatric Association (ICPA). Team speaker in Atlanta at the "Life DE" meetings for chiropractors as well as a speaker at the "Focus Philosophy" meetings in Pa. I am also a President's Circle member at Life University. I am an active member of my local Westwood Chamber of Commerce since 1987, along with being a past Board of Trustee Member since 2009. Other affiliations include membership in the Rotary Club, Optimist International and past Scout Leader for my 2 sons for 10 years. Currently I am an active member in the Italian service organization "UNICO, Westwood chapter. I along with Dr. Cathy provide screenings, health talks and presentations throughout our community.

Both I and Dr. Cathy have been the official chiropractors for the local gymnastics school, Paragon School of Artistic Gymnastics in Norwood NJ from 2003 - 2014. We have been volunteers to the NJ based "Aids Foundation for Children". Visiting and providing, on site, free chiropractic health care services, to the staff and all infants and child residents of the facilities that were run by the organization. Starting in 2000, I have been an honorary member and the official chiropractor for the Westwood Volunteer Fire Department, donating my services to the volunteer firemen.

I am married to our own, Dr. Cathy Gurman, since 1983 and we have 3 grown kids Skylar, Geena, and Max. We live in the town of Monvale and our practice is in Westwood in Bergen County New Jersey.

Dr. Jett's recommended Practice Tool:

For tools used to help us and our team learn, understand, train, and grow, I would recommend everyone have and use the

Doctors Training videos

. We have used then over and over for several years now and styles may change but, the procedure changes little and we and our team always get another pointer that helps us "tweek" our procedure. It truly helps us and our team have the tools to do the job correctly."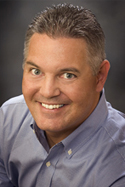 Dr. Bill Keenan

After graduating from Life Chiropractic in 1993, Dr. Keenan immediately immersed himself in the process of growth both as a person and a Chiropractor. He has a passion for the study of self improvement, communication and leadership. He is the proud father of three and is married to Dr. Karen McCormick, a Palmer graduate and TLC Mentor doctor. Together they have a highly successful family practice in Limerick, PA. They have adeptly combined his visionary skills and her keen attention to detail in leading a seasoned Chiropractic team. Their strong bond both personally and professionally adds a unique flavor to their coaching.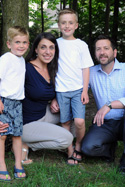 Dr. Jen Kordonski

Dr. Jen Kordonski had her first adjustment at the age of 12 and has been living and loving chiropractic ever since. She attended Life University where she met her husband Dr. Mark Kordonski. They transferred to and graduated from Life West Chiropractic College in 2004. They opened their practice in Mark's home state of Maryland and they have two young sons. Dr. Jen's passion is lifetime family wellness care and especially improving pregnancy and birth outcomes through prenatal chiropractic care. Dr. Jen enjoys public speaking and spreading the message of living one's full potential through a healthy nerve system.

Dr. Jen's recommended Practice Tool:

TLC Team Training Videos

- Whether you are learning for the first time, training new team members or working on continually improving your game no matter how long you've been in practice, these videos are priceless. It is important to have an example to learn from and these are so thorough and useful!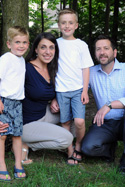 Dr. Mark Kordonski

My chiropractic education began as a patient in Dr. Mike Martin's office. I fell in love with the principle, philosophy and passion with which Dr. Mike teaches chiropractic. I began working as a CA in his practice and after graduation I worked as his Associate. I met my lovely wife Dr. Jen Kordonski at Life University. We transferred from Atlanta to California and ultimately graduated from Life West Chiropractic College in 2004. We continue to practice together in Maryland and have two amazing young boys. My passion is living and teaching lifetime wellness chiropractic!

Dr. Mark's recommended Practice Tool:

TLC Team Training Videos

- If you are a new DOC or TLC member these videos are an essential tool. It is nice to refer back to what an ideal example of the procedures looks like!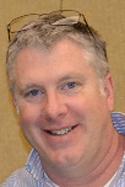 Dr. Bob Leib

Dr. Bob Leib graduated from the Los Angeles College of Chiropractic in 1989. He began his chiropractic career as an associate in a New York chiropractic office until July 1992. The next move was to Virginia Beach where he opened a primarily cash practice that is still running today. Finding that model successful, in 2007, Dr. Bob decided to open a second practice in Portsmouth, Virginia. He sold that second practice in 2013 and to this day, the doctors who now own the practice are achieving great success. Dr. Bob has raised up many associates and continues to practice in a TLC ADP model practice.

Another one of Dr. Bob's strengths is his ability to teach and he is a distinguished speaker with many chiropractic groups all over the country. He started with the Total Solution program and Chiropractic Leadership Alliance (CLA) in 1995.

That drive to spread the chiropractic principle prompted Dr. Bob to hold numerous positions with the Hampton Roads Chiropractic Association including being the past president. In 2008, he was the district representative for the Virginia Society of Chiropractic. He is currently co-chairman of the practice management committee for the Unified Virginia Chiropractic Association (UVCA). Most recently, Dr. Bob is also a lecturer of continuing education courses at our TLC4Superteams seminars. He also gives back to the profession by being an accountability coach for our TLC members.

When not teaching or practicing chiropractic, Dr. Bob spends time with his daughter and his girlfriend Deanna. Boating is a leisure activity that he has a passion for and living in Virginia Beach provides for easy access to water.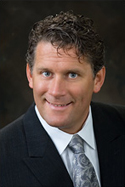 Dr. Scott LeVan

Dr. Scott LeVan is a graduate of Sherman College of Straight Chiropractic and has been practicing since 1995. His mission is to educate and adjust as many individuals and family members as possible toward optimal health through natural Chiropractic care. He is regularly taking continuing education in Biomechanical adjusting, exercise rehab and family pediatric care. He has a family oriented practice that strives to provide the latest in Chiropractic health care.

Dr. Scott frequently donates his time and experience to the community by teaching about a variety of health topics effecting the work force and public today. He is a guest speaker to corporations, small businesses, church, civic groups, athletic groups and health care professions.

Dr. Scott LeVan is a doctor to professional athletes, tri-athletes, runners, golfers, bicyclist's, basketball players, rugby players, children, senior citizens, business professionals, fireman, policeman and stay at home moms and dads.

His personal interests include marital and personal enhancement, cardiovascular respiratory conditioning, reading, and volunteering in various rehabilitation and educational programs in the community.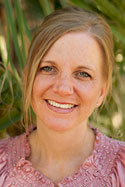 Dr. Cynthia Long

Dr. Cynthia Long was born and raised in Winnipeg, Manitoba Canada. She completed a 5 year degree in Microbiology before pursuing her passion of helping people through Chiropractic. She graduated in March 1998 from Life University where she met her husband Dr. Chris Long. They have been practicing in Chandler, AZ for the last 18 years and have enjoyed serving the families in their community. Dr. Long is very active in her community. She enjoys speaking about health and chiropractic to a variety of different groups. Her passion in practice is pregnant women and children and educating them about the importance of a healthy nervous system right from birth. She thrives on giving back to her community and is involved in helping support a local shelter through different events in their practice.

Dr. Long has 2 children Victoria and Cameron and two dogs Lexi and Shale. As a family they enjoy camping, swimming and game nights.

Dr. Long has been part of the TLC family since 2006.

Dr. Cynthia's Statement of Desire: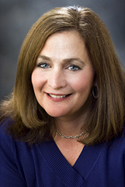 Dr. Karen McCormick

Dr. Karen McCormick has come from a family of chiropractors of two uncles and a brother. She began as a baby getting adjusted.

Dr. Karen graduated from Albright College in 1990 and then Palmer in 1993. Taking her brother's advice, Dr. McCormick worked for a year in a clinic that was outside of the family offices. After that time, she then joined the family clinic. In 1995, Dr. Karen began working with her brother, Dr. Leo McCormick.

In 1996, she married Dr. Bill Keenan - also a chiropractor - and they bought a chiropractic clinic in 1997. Then they increased their chiropractic family with the addition of three wonderful children, Madison, Liam, and Riley. Dr. McCormick continues to practice with her husband while thoroughly engaging in the joy of raising their children.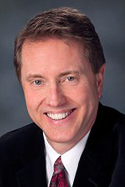 Dr. Scot McCormick

Dr. Scot McCormick's professional career has taken him from one side of Pennsylvania to the other, owning and managing practices from Pittsburgh to Johnstown, and now Philadelphia. As 1990 magna cum laude graduates of Sherman College, he and his wife, Rosemary, were married that same year. The two enjoy practicing together, and cheering on the efforts of their son and daughter: budding actors and models. Dr. Scot enjoys furthering chiropractic's mission by being involved in both state and local organizations, but his true passion lies with his practice, public speaking and coaching chiropractors. He brings to TLC a genuine ability to draw from his own practice and life experiences, to facilitate others in reaching the pinnacle goals they have set for themselves.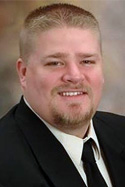 Dr. Kurt Pepperell
Dr. Kurt Pepperell is a licensed Doctor of Chiropractic and Acupuncture. Dr. Pepperell attended undergraduate at Lincoln University, receiving an Associate of Arts, and Southern Illinois University Edwardsville and received a Bachelors in Premedical Biology. Dr. Pepperell then moved on to Logan University and graduated with a Bachelors in Human Biology and a Doctorate of Chiropractic in 2004.

Dr. Pepperell loves to teach others about many health related topics at the office and out in the community. Dr. Pepperell also teaches medical based classes at Robert Morris University and volunteers with the OLLI program at Bradley University.

In 2011, Dr. Pepperell joined the TLC family and is enjoying being able to support and raise up other chiropractors to better the profession of Chiropractic. He absolutely loves to give help and hope to others. In his spare time, Dr. Pepperell loves to spend time with his family, travel and watch sports.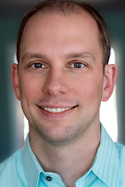 Dr. Ryan Pilsner

Dr. Ryan Pilsner grew up in Wisconsin and is a 2009 graduate of Life University. He loves the outdoors and his passion for mountain biking allowed him to discover the power of chiropractic. While in Chiropractic College he was a competitive triathlete and completed an Ironman Triathlon where he learned the lessons of dedication, persistence and the power of focus. In 2010 he joined the TLC family before moving to Fort Collins, Colorado and opening his practice with his wife Melissa. Together they grew a successful family practice balancing spinal correction with wellness care before growing their family with two amazing boys. Fueled by his love for his family and chiropractic Dr. Ryan is passionate about the pursuit of excellence in his personal life, in practice and in helping others express their potential.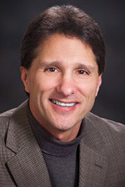 Dr. Richard Santangelo

Dr. Richard Santangelo graduated the University of Maryland, College Park in 1984. He continued his education at Palmer College of Chiropractic. He graduated in 1987 and returned to Maryland to open up a practice. Dr. Rich has 2 brothers that are also chiropractors.

He has maintained a successful practice for 25 years in the suburbs of northern Baltimore. He has been training in the TLC coaching program for over 4 years.

Dr. Rich has been married to his wife, Gloria, for over 22 years and has 4 children. So far, 2 of his children plan on becoming chiropractors. When not at home or at the office, Dr. Rich enjoys boating on the Chesapeake and snowboarding in the mountains of western Maryland.

Dr. Rich's Statement of Desire: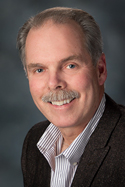 Dr. Gary Shoemaker

Dr Gary Shoemaker was first adjusted at the age of 10 and has followed the chiropractic lifestyle ever since. He graduated from the National College of Chiropractic in 1981, and served a 6 year associateship before purchasing his chiropractic practice 28 years ago. The practice he took over, while substantial, was mostly pain and therapy based. He has worked hard to inspire his patients to follow a life of health and to leave the life of mere pain relief behind. He now enjoys a beautiful subluxation based practice, in Grosse Pointe Farms, Michigan.

Dr Shoe has been married to his best friend Lori, since 1989 and they have two daughters, Erin and Marcy who are making headway into their lives. His focus remains transforming the health of his community while living a life of fulfillment with his family.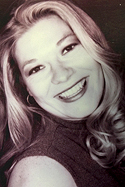 Dr. Trea Wessel

Dr. Trea Wessel is a 2003 graduate of Palmer College of Chiropractic. She practices in Woodbury, TN where she and her incredible husband Jason Barrett have three beautiful children; Courtney, Emma and Eli. Dr. Wessel and her family live on a little farm where they have horses. The family loves riding horses together on trail rides and being outside.

Dr. Wessel joined the TLC family in 2011, since that time she has had great achievements develop.